It has been another year of interesting development and growth for the e-commerce industry. We've seen acquisitions, advances in technology, adaptions around the Covid-19 pandemic, and new trends led by consumer demand. With so much happening, it can be difficult to predict what could be next for this industry, so we at Asendia have put together the 10 e-commerce trends that we expect for 2022 and how your business should be prepared for them.
10 e-commerce trends you need to know in 2022
1. Inbound growth in the Asia-Pacific Region
As you may know, we have Asendia offices and clients across the Asia-Pacific (APAC) region, but even we were surprised when we read the substantial e-commerce growth figures predicted for these countries in the coming years. These increases are being driven by both domestic consumer demand within countries such as Singapore, Thailand, Vietnam, Indonesia, Australia, and New Zealand, and international demand from suppliers based in Europe and the USA.
Below are some key figures to know for 2022:
Asian markets are growing around 20% per year on average (vs <10% on average in Europe).

China is the number one e-commerce market worldwide and other countries from South-East Asia are forecast to be number 4 by 2025.

Asian e-commerce is mainly driven by very few local marketplaces such as Alibaba, Lazada, Tmall, or Shopee (representing 80% of sales vs 50% in Europe for marketplaces)

Only a few years ago, Singapore made the highest number of online purchases overseas (73% of 3.5 million online consumers), and 60% of Singaporeans buy one or more products online at least once every month.
In Vietnam, the e-commerce sector in 2020 GWV had reached US$ 7 billion at 46%. In 2025, it will likely reach US$ 29 billion, growing in value +34% CAGR.
At the end of 2020, Australia's e-commerce market was worth US$26,145 million. It is predicted that revenue from the e-commerce market will increase to US$37,359 million by 2024.
The competition in e-commerce within New Zealand is still considered not very high compared to other countries, making it an attractive new market for entry. It is expected that over 80% of people in New Zealand will complete their purchases on the internet by 2026.
We have experts you can speak to about selling to and from the Asia-Pacific region.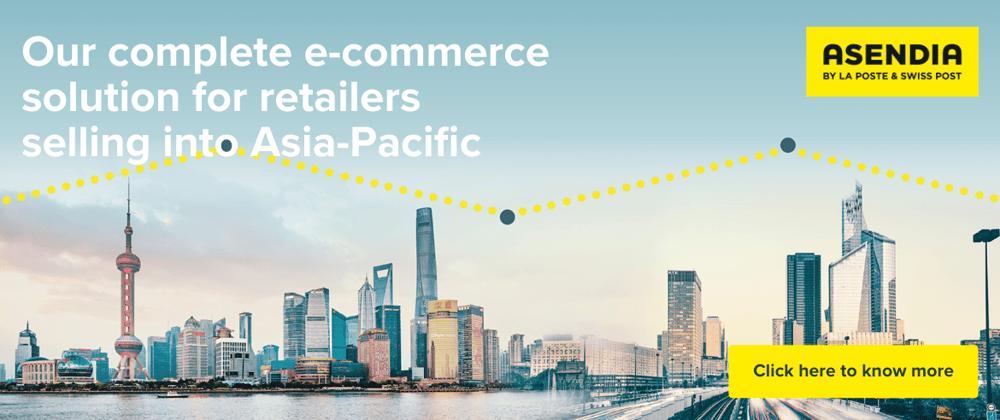 2. The rise of Social Commerce
Social commerce is a new trend in online shopping and a potential goldmine for e-commerce businesses around the world. It is a subset of e-commerce that encompasses every step of purchasing a product through the intermediary of a social media platform. Consumer spending via channels such as Instagram, TikTok, Snapchat, and WeChat has become the fastest-growing sector in retail, with Livestream shopping events driving huge uplifts in the South East Asia and USA regions in particular.
Our recent Insights LIVE event explored social commerce with how Asia is driving many exciting new e-commerce trends and a fast-changing e-commerce landscape. Co-hosted by Asendia's Head of Asia-Pacific, Lionel Berthe, it also looked at how sustainability is becoming mainstream in Asia, transforming how Eastern consumers shop and even adopt social commerce.
In October 2021, WPP and Snap Inc. announced a new global e-commerce partnership that would use Augmented Reality on the Snapchat platform. According to a study Snapchat commissioned, 94% of surveyed respondents stated that they plan to use augmented reality for shopping at the same or greater levels in 2022 than they did this year. David Roter, vice president of global agency partnerships at Snap, claimed that more than 200 million Snapchat users engage with AR functions on a daily basis. Retail Dive, 2021
We expect to see Social Commerce used by businesses globally over the next year, especially the adoption of this sales approach by companies based within Europe. New trends and technology will dictate how this sales platform will grow, and we look forward to providing more research and content in 2022.
You can download our checklist for international social commerce success from the Insights LIVE event here:

3. Maximising omnichannel sales strategies
As every consumer uses different shopping platforms online and offline, and the platforms available vary based on location, age, and spoken language, an omnichannel sales strategy will ensure that your business covers all bases and connects all user sales channels together in one place. It effectively means to sell products everywhere you can such as from social platforms, email, in-store, search engines and marketplaces, whilst driving all of this traffic back to your website, giving your customer a seamless experience.
According to data gathered by Google, omnichannel strategies drive 80% more incremental store visits. Therefore, it's no surprise that the adoption of omnichannel sales is expected to grow in 2022. A study by Harvard Business Review of 46,000 shoppers shows that omnichannel customers spend more money than single-channel customers. "Customers who used 4+ channels spent an average 9% more in the store compared to those who used just one single channel."
"In a world in which 80% of consumers, on average, make their retail brand or purchase decisions online and omnichannel customers purchase up to 70% more often their offline-only peers, the impact of the online channel on offline cannot be overstated." McKinsey Apparel Omnichannel Survey, 2019
Not only does an omnichannel strategy enhance customer loyalty it also produces a hyper-personalised experience for consumers as more data is gathered. At a time when personalisation is valued by consumers, having knowledge of an individual's touchpoints and time to purchase can only benefit both parties. If your company isn't using personalisation, then 2022 is absolutely the year to do so.
4. Voice technology for e-commerce searches and purchases
In the past few years, smart speakers have grown in popularity with various options available including the Amazon Echo, Google Nest, and Apple Homepod. According to Think with Google, 72% of people who own voice-activated speakers use these devices as a part of their daily routine.
Already, smart speakers are being used as part of the e-commerce purchasing journey. In fact, SeedProd data found that 62% of people with these devices say that they have bought something through their voice-driven device. As part of an omnichannel sales strategy, businesses should consider voice search on their own websites and also how searches for their products are being conducted on speaker devices. According to Google, 42% of Europeans use voice search on a daily basis and voice shopping will reach $40 billion in the US by 2022. Additionally, a forecast by the UK-based analysts at Juniper Research shows that voice commerce will grow to reach more than $80 billion per year by 2023.
As smart speaker technology advances, it is expected that consumers will be able to comfortably order a variety of e-commerce goods through their devices by speech only. This could be simple for food and home items or repeat orders and saved searches; but for etailers, this might prove more difficult without visually being able to show their products. In 2022 and beyond, consideration will be required by businesses on how to achieve success via smart speaker sales and voice-activated search.
5. Further marketplace growth
The pandemic has already provided the opportunity for huge marketplace growth. Food deliveries, in particular, have seen massive expansion with supermarkets, restaurants, and beverage companies capitalising on convenient, limited contact door-to-door drop-offs during Covid-19.
In the e-commerce sector, big news came to the UK retail industry in Q1 2021, with Acardia Group brands Topshop, Topman, Miss Selfridge, and HIIT being acquired by fashion marketplace ASOS. In a bold step to show the evolution of e-commerce, it was announced that the retailer's physical stores would close and ASOS would only continue sales of these brands online. Business Insider states that this was part of a $364 million deal for the 'online fashion giant'.
Another interesting development came as more people were working from home, became unemployed, or were furloughed. Vintage and hand-made goods marketplaces such as Etsy saw significant growth. According to The Motley Fool, 2021, Etsy is expecting a 10% year-over-year growth to a range of $660 million to $690 million. Active sellers on Etsy's marketplaces more than doubled year on year in the third quarter of 2021.
As mentioned in our first trend, the Asian e-commerce market is mainly driven by very few local marketplaces such as Alibaba, Lazada, Tmall, or Shopee representing 80% of sales vs 50% in Europe for marketplaces.
What can we expect for 2022?
Amazon has been leading as an e-commerce marketplace, but other platforms are setting strategic goals to catch up.

With the appointment of Bill Ready as President of Commerce, Google has already shown strategic changes in 2021, and according to CNet, they have a plan to lure shoppers away from Amazon by reducing their commission fees.

We can expect f

urther growth and acquisitions by retail marketplaces such as Asos, Next, and Zalando, as shoppers prefer a convenient one-stop-shop buying experience with simple returns.
We will see further growth in the Asia-Pacific regions as Alibaba has set the firm an ambitious goal for its Southeast Asian e-commerce platform Lazada to increase gross merchandise volume (GMV) to $100 billion, five times its current amount. Global Times, 2021
There will be more second-hand and vintage sales on social marketplaces such as Facebook Marketplace, Ricardo, Gumtree, and TikTok as consumers become more technologically advanced and sustainability conscious.
Businesses will have a D2C (Direct-to-Consumer) brand focus as marketplaces such as Amazon, Wayfair, and eBay provide more tools to brand owners. This is the perfect opportunity to be savvy by building D2C relationships and market share. The Drum 2021
6. Flexible out-of-home last-mile delivery
Already a delivery staple in Asian countries, out-of-home (OOH) delivery lockers in Europe are growing in popularity with PUDO (Pick-up, Drop-off), Amazon Locker, SwipBox, DHL, InPost, and Posti all operating closed systems. The Global Parcel Delivery Locker Market is currently worth $500 billion. During the analysis period of 2021-2027, the market is anticipated to grow at a compound annual growth rate (CAGR) of 11.6%. Taiwan News, 2021.
Locker suppliers in European countries including Denmark and the United Kingdom have reported expansion in 2021. Ecommerce News states that the number of lockers has now tripled to 10 thousand and the amount of customers has doubled thanks to the Covid-19 pandemic. Not only do consumers appreciate the flexibility that OOH delivery options offer, but there is also safety and comfort associated with this method of contactless delivery.
Joeri Groenewoud, Business Development Director at Asendia recently stated in an interview with RetailX that "The popularity of PUDO – pick-up and dropoff – and OOH lockers will likely continue as more and more people value the flexibility of different delivery options. Nowadays, delivering what you promise, at the right price point, is often more important than the speed you do it." Having multiple delivery options to suit your consumer needs is an important trend to note for 2022.
7. The boom of Q-Commerce
It is predicted that 2022 will become a boom year for Q-Commerce (Quick-Commerce), which is essentially ordering items to arrive on the same day or within a matter of hours. Q-Commerce is already working well for food and grocery businesses, but we expect to see a growing demand in the fashion, beauty, and small electronics sectors.
The Q-Commerce market is expected to grow at a compound annual growth rate of 17 percent in the next decade, with groceries and food delivery still the dominating segments with a more than 80 percent market share. The Middle East and North Africa (MENA) region's Q-commerce market is expected to reach about $47 billion by 2030. Redseer, 2021
Balancing quick delivery times with costs and sustainable measures will be an interesting e-commerce trend for the coming years. Capitalising on speedy end-to-end fulfilment options such as 'Fulfilled by Amazon' and 'Fulfilled by eBay' is an easy way to achieve fast delivery speeds for most sellers.' The Drum, 2021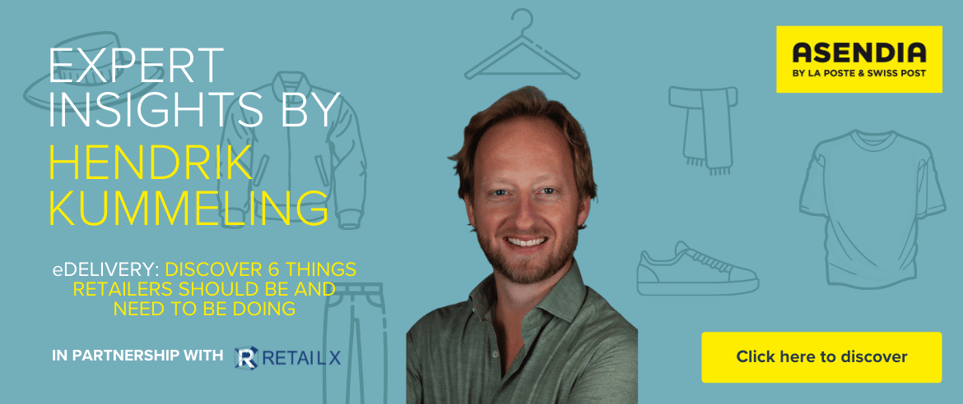 8. More supply chain disruption
Unfortunately, it's not all good news on this trend summary. As the Covid-19 pandemic continues, experts predict another bumpy year in the supply chain. According to the Food Institute, recycled plastic, aluminum, and glass bottles are expected to be in short supply in 2022.
"There's simply not enough recycled plastic available to meet the commitments that have been made by not only just P&G, but our peers and industry," Jack McAneny, Vice President of Global Sustainability, told Reuters, 2021.
Forbes recently published an article that featured Sridhar Tayur, professor of operations management at Carnegie Mellon University's Tepper School of Business, where he weighed in on the 4-P's.
"Product

availability will continue to be difficult, especially in semiconductors and in items that require them as components."
"Prices

of supplies will continue to be high, and may even go higher in some raw materials, and companies will likely have to pass some of these on to their consumers. Inflation is here to stay for a bit and is not transitory. Wages may have to be higher."
"People

(labour) shortage, due to new (and better) opportunities absorbing existing talent as well as [a] shortage of appropriate STEM skilled ones will continue to be an issue."
"Political

decisions related to mandates, inflation, multi-national trade policies, and immigration (both high skill and low skill) will have a sizable impact. Companies should be alert to these moving pieces as well as actively lobbying to gain an advantage."
In summary, e-commerce brands should plan stock deliveries in advance to meet demand and also have the opportunity to outrun their competition when supply becomes low.
9. Paperless digital returns
A development in 2021 was a simplified digital returns process by e-commerce brands. Digital returns reduce paperwork and having to decipher handwritten messages by consumers. Promoting sustainability by reducing paper printing within packages, this process offers a convenient online returns experience for a consumer who is already digitally savvy having made their initial purchase online.
ReBound Returns claims in their Sustainability Impact Report that in 2020 alone, their retail clients saved 8.790 trees by no longer including paper return slips within their deliveries.
Returns lockers and drop-off points are expanding around the globe, again offering a convenient returns experience. These are located in populated areas or high footfall locations such as supermarkets. A consumer can simply drop off their return contact-free whilst doing their weekly food shopping.
The returns process can be quite cumbersome, so streamlining and making this as simple as possible is another advantage to help outshine your competition and to provide a seamless customer experience.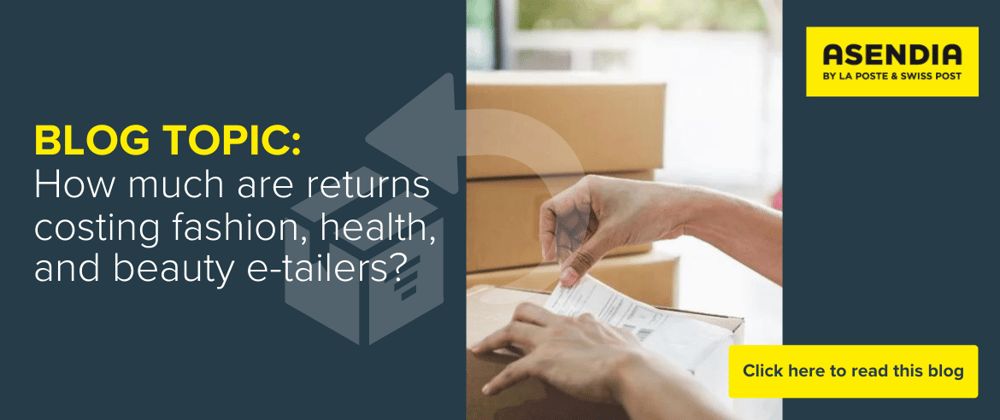 10. Sustainability steps that are driven by consumers
70% of all consumers agree that addressing climate change is more important now than ever. GlobalData Covid Survey, 2020
In the wake of COP26, the message is clear that sustainability must be driven by countries and their businesses. The demand for sustainable solutions by consumers is growing; however, this is a balancing act as the demand for products from international destinations and fast delivery times is also increasing.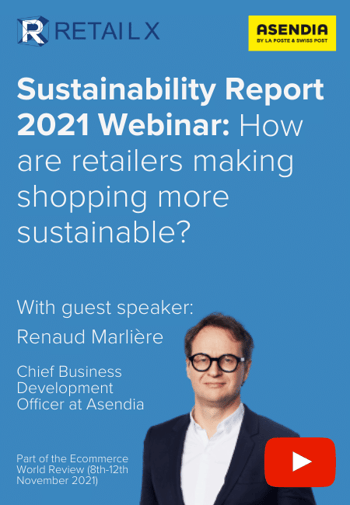 88% of shoppers believe retailers use too much packaging in their outbound parcels. ReBound Returns, 2021
As discussed at the RetailX webinar 'How are retailers making shopping more sustainable?', Asendia's Chief Business Development Director Renaud Marlière spoke about the current request from consumers for sustainable packaging. "I really think that all the questions [by customers] relating to packaging are very important and will become more and more important because this is very visible [to them]. We all receive deliveries with huge boxes with a lot of air inside. This is a very good example of what can be improved."
Watch the webinar
'How are retailers making shopping more sustainable?' here
.
Sustainable last-mile delivery methods are also growing in demand. Postal operators investing in electric vehicles or bicycles are met with praise from the public.
E-commerce brands such as Zalando offer consumers the option to offset the carbon emissions of their deliveries for a small fee. Etsy offsets 100% of its carbon emissions from the shipping and packaging on every delivery. They are also committed to reaching net-zero emissions by 2030.
What can we expect for 2022?
Carbon offsetting or reducing will be expected by delivery operators and e-commerce brands. More consumers will be looking for information on the sustainable impact of a business, and what they find may influence their purchasing decisions.
Shoppers will be looking for carbon-neutral, zero-emission, or 'green' delivery options at the checkout. They will willingly pay a slight increase in delivery for this option.
Consumers will take sustainable purchasing into their own hands with social marketplaces where they can buy or sell second-hand or vintage items.
Packaging will have an effect on the purchasing decisions made by consumers. Businesses that provide packaging that they agree with as more eco-friendly will become more favourable.
There will be more education on the sustainable impact of returns, such as that

a

quarter of all consumers return between 5% and 15% of the items they buy online (Shopify, 2021) and 25% of all returns end up in landfills with only 50% making it back into the store inventory for resale (ReBound Returns). Additionally,

h

auling around

returned

inventory in the

US alone creates over 15 million metric tons of carbon emissions

annually (

Optoro, 2021).
For more global trends to expect from 2022, download the Global E-Commerce Report 2021 written by RetailX in partnership with Asendia.