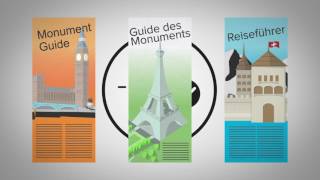 Conduct your direct marketing campaigns cost-effectively. Win customers, keep customers, do more business with them.
Our Direct Mail solutions offer a wide range of preparation and delivery options for the worldwide distribution of small as well or large volumes of direct marketing material. We can help you acquire new customers, keep existing ones, do additional business with them and raise awareness of your company and products or services across borders.
Advantages
Direct Mail is a key channel for winning and keeping customers and doing additional business with them
We offer two solutions according to your expertise and required level of preparation: Easy Direct Mail and Expert Direct Mail
Both are cost-effective, flexible and reliable
Ideal for
International direct mailing campaigns
Worldwide distribution of small as well as big volumes of direct marketing material
Ideal for materials including catalogues, brochures, leaflets, advertising and promotional letters, cards
Targeting potential and existing customers
How Asendia can help your business deliver
Our range of solutions makes direct mail across borders easy and reliable; supporting you with production, preparation and international delivery.